So....What's the "Real Deal"?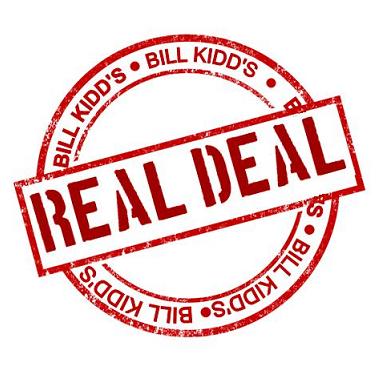 Whether you're looking to purchase a new vehicle right away or are just starting the investigation process, we know that you need solid information that can help you to make a good decision.  We are committed to helping you get what you need in the most efficient way possible.
You've made a great choice to consider a new Toyota for your next vehicle, and we're aware that you have many choices when it comes to which dealer you do business with. 
Isn't it confusing when each dealer formats their pricing differently?  As a consumer, how is it possible to do an apples-to-apples comparison?  What's with the "fees"? 
This is why we developed the "Bill Kidd's Real Deal" promise.  Here's how it works -
When you click on the "Get the Bill Kidd's Real Deal" button, we're going to send to you a competitive, no-hassle price quote.  All you need to do is add the standard schedule of fees (see below).  This price isn't loaded with confusing jargon or unattainable rebates that give the impression that the quote is lower than it actually is.  We include only rebates that
everyone
qualifies for.  Here are some examples of extra rebates that some of our competitors use:
Of course, if you think you may qualify for these incentives, we want you to get them.  Just let us know if that's the case and we'll make sure you receive every additional discount that's available to you.

Many of our competitors will also charge extra for prepping your new car for you! (I know, right?!?).  This can add up to $418 to their e-price and serves only to give the impression that their price is lower.  Don't fall for it!
Here's our standard schedule of fees - no fine print here:
Destination (varies by model)
Dealer Processing ($296)
State tax and tag fees
Click here to take a look at our great selection of new Toyota cars, trucks, and SUVs.  Find the one you like, click on the "Get the Bill Kidd's Real Deal" button, and let us take it from there. 

We're confident that this will be the best buying experience of your life.  Don't take our word for it, though.  Let our customers do the talking.  Read our reviews here.