Construction of our new Toyota Showroom is now complete!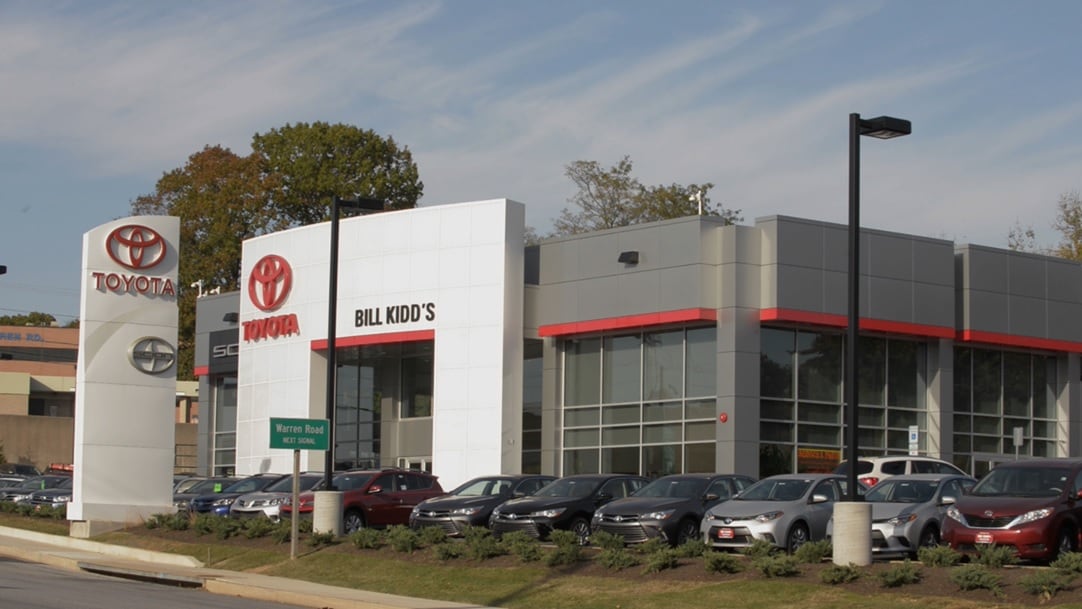 It's been a long process, but we're happy to say that our new Toyota showroom is ready for prime time.  It's come a long way from the empty lot shown in our demolition video.

Here are a few photos, but we invite you out to see the new facility in person.  There's plenty of customer parking and more room than ever for both new and pre-owned inventory.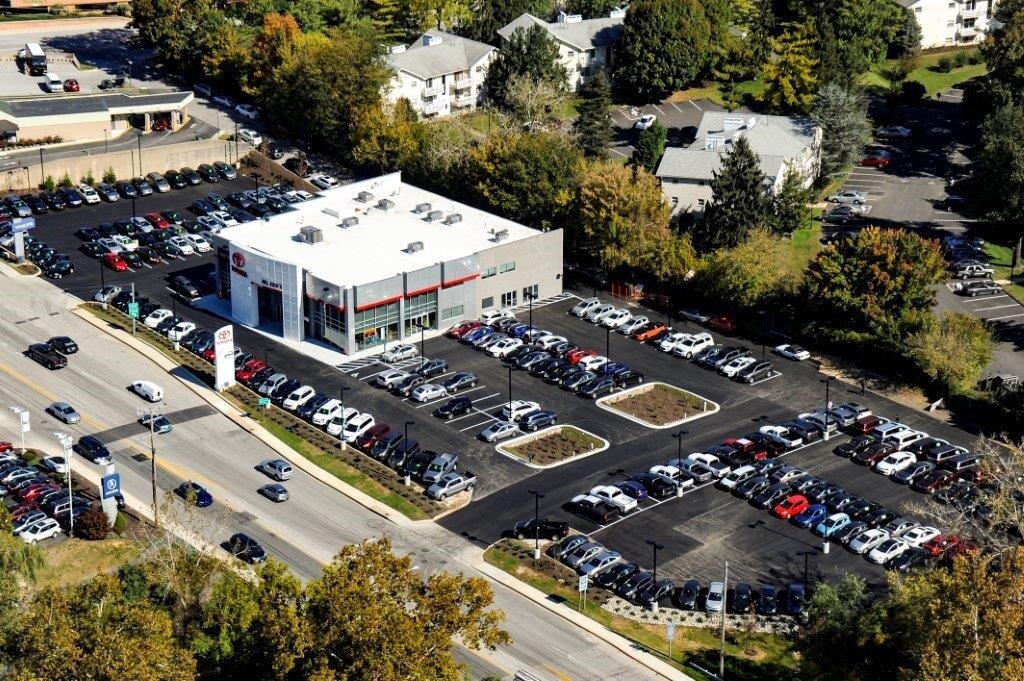 Aerial shot of our new, beautifully landscaped Toyota Showroom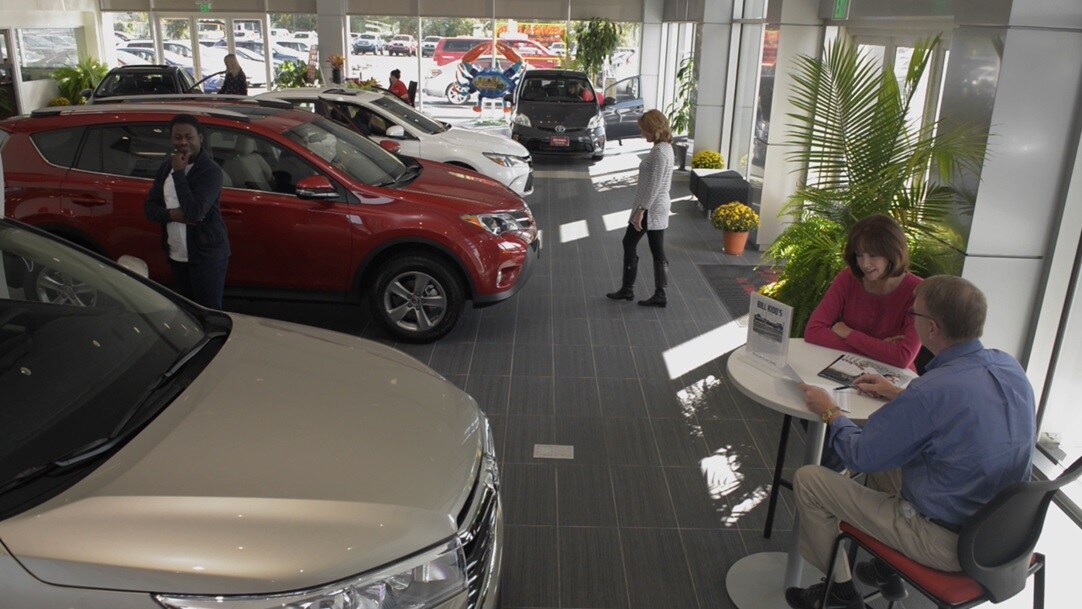 Customers are put at ease here in the comfortable surroundings of our new Toyota showroom